Paving Contractors Galway, Mayo and surrounding counties
Westline Driveways are the leading driveways paving contractors in Galway, Mayo, Sligo, Clare, Limerick. With over 30 years of experience and thousands of new paving jobs completed, we are one of the best paving contractors in Ireland.
What do you need to know when deciding on paving for your driveway? We will look at some useful tips and designs that you need when considering driveways paving.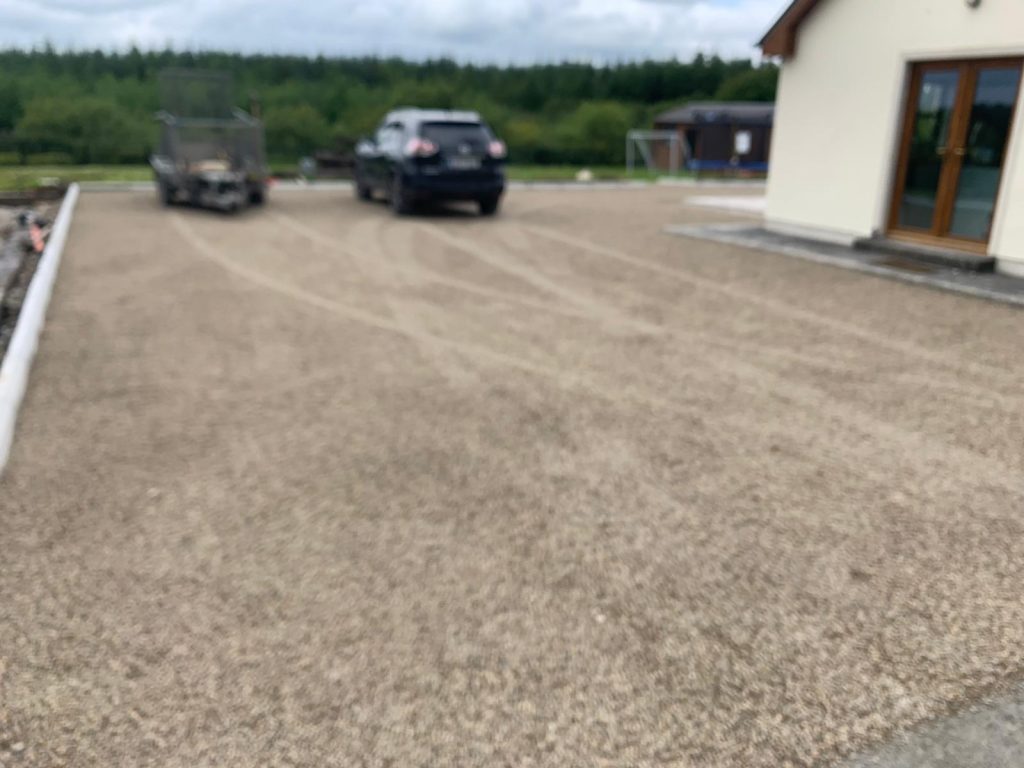 Things to consider when Paving your driveway in Galway and Mayo
When you are paving a driveway, there are a few things that you must consider. You will want to make it easy to drive in safely and have a new driveway that looks great beside your home. When undertaking a new driveways paving job, you are designing a driveway in such a way that they last longer without requiring maintenance.
During the process of paving, you can take time to look at the strength of the paving. On average their strength is around 8000 pounds per square inch. In this case, we are considering their compressive strength when in use. That all comes with the main advantage of adding a great new look to your house. Your new driveway will look professional, attractive and clean.
New driveway paving requires less maintenance so that you will not have to worry about the quality or durability of your driveway.
Paving is an excellent decision you can make for your home. It is not expensive for driveway paving in Mayo, Galway & surrounding areas. When you add a new driveway to your home it will also increase the value of your property. It adds up in the end and you will be happy you took such a step.
Driveways Paving Contractors Galway and Mayo
Any driveway should have a way of taking care of water. After all, rain is frequent in Galway, Mayo, and the rest of Ireland. Westline Driveways Paving contractors work with this west coast of Ireland weather in mind. Our professional team will handle the driveway paving in such a way that water will seep through easily. We work with the Galway paving centre to provide the very best quality driveway paving materials. In other words, you have no issues with paving in areas that experience floods.
Before the paving process begins, an assessment of the grounds reveals the profile. You have to make sure that you have grounds which can allow for good drainage while your cars remain stable. This means that your ground will be stable when you drive in.
Get the best driveway paving results in Galway and Mayo
When you decide to get paving for a new driveway, there are some options that can make the whole task easier. There are products you can use to apply on the paving so that their appearance is enhanced. The same products are also good for adding to the durability of the paving. The reinforcement also adds to the strength of the driveway. Westline Driveways offer free advice for all your paving needs.
Westline Driveways Paving types in Mayo, Galway and surrounding counties.
Dirveways Paving Contractors Galway
How long does it take to get a new paving driveway?
Westline Driveways are very experienced paving contractors. We offer free quotes and consultations for your driveways paving ideas. We will provide an estimated duration for the job, but usually it will be completed in just a few days. You will be able to access your home for the whole duration during our work thanks to our professional and experienced paving contractors team. Contact Westline Driveways to find out more about driveways paving in Ireland
We use the best paving tools and equipment
Paving requires excellent compacting. Westline Driveways have the latest mechanical compactor to ensure that every job is completed to the highest standards.
Paving is a process that requires professionals to handle the task with efficiency. This way, you would end up having the best driveway you need. A neat driveway comes with well-organized paving contractors that will do the best job. Paving is one decision you have to take with quality in mind. If you want a driveway that is strong and attractive, paving is the easiest route. When you put together all the costs involved, you will agree that this is an affordable decision. Contact Westline Driveways for a free consultation and quote from the best paving contractors around Galway, Mayo and surrounding areas.